Synteko started developing floor finishes from its laboratory in Stockholm in Sweden, with its first floor finish introduced at the end of World War II.
In the 70s, Synteko was one of the first companies in the world to introduce waterborne lacquers to the floor industry with the view of promoting more environmentally friendly floor finishes. This policy in conjunction with its principle of striving for quality products is still its strength to-day. Synteko has also extended this philosophy into its maintenance range of floor products.
Concern for health, safety, and the environment is an integral part of Synteko's business policy. Synteko always aim towards waterborne and natural products. The base for our work with ISO14001 is our environmental policy. In addition Synteko continually strives to meet ever changing and demanding environmental targets in a continuous improvement process.
Synteko is an international high quality manufacturer and distributor of floor finishes. All goods and services provided shall meet the requests and demand of the customers concerning functionality and availability, working in close cooperation with its customers and suppliers. Synteko is also working according to the ISO 9001 & ISO14001 standard.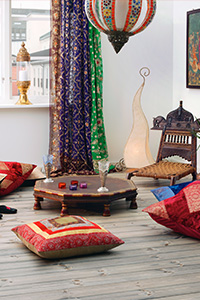 Galaxy Floor sanding machine are manufactured in Canada. The Galaxy range of floor sanders consists of Floor Sanding Machines, Belt Sanders, Belt Sanding Machines, Drum Sanders, Belt/Drum combination Sanding Machines, Edger Sanders, Buffing Machines and Dust Extraction Systems, available Australia wide from our range of distributors.
Galaxy epitomizes how to build wood floor sanders right, from a design, engineering and manufacturing perspective, delivering the finest with not only a classic look, but with classic quality. As a result, Galaxy has built a solid reputation for products with rugged durability, innovation and unsurpassed performance in the wooden floor sanding industry.
For more information on the Galaxy range of professional floor sanding machines and related products, please visit our Australian website.